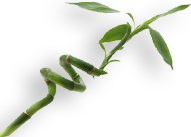 13 November 2010
door Miranda van Gaalen
Kan Yu (Feng Shui) is een dynamische en levenslange studie. Hoewel ik dagelijks gebruik maak van de kennis die grootmeester Yap Cheng Hai mij heeft bijgebracht en ik me graag verdiep in boeken over de geschiedenis en het ontstaan van Feng Shui realiseer ik me dat ik nog zoveel níet weet. Wat ik wel weet is dat ik kan leren en mijn kennis kan uitbreiden. Met deze gedachte ben ik begin november vertrokken naar Berlijn om onderwezen te worden door Howard Choy en Gyda Anders in de 'Form School' en deel te nemen aan het 'International Symposium Kan Yu (Feng Shui) and Architecture, aan de Humboldt Universiteit in Berlijn.
Zowel de cursus als het symposium hebben mij nieuwe kennis bijgebracht en inzichten verschaft waar ik lang profijt van zal hebben. Sprekers uit verschillende werelddelen hebben me op academisch niveau aan het denken gezet en op de hoogte gebracht van de laatste Feng Shui ontwikkelingen. Als enige Nederlandse deelnemer heb ik kennisgemaakt met deelnemers uit landen die in grote(re) getale vertegenwoordigd waren op dit Engels/Chinees symposium: Duitsland, Zwitserland, Oostenrijk, Denemarken, Polen, Slowakije, Finland, UK, China, USA, jackpot city online casino Nieuw Zeeland en Australia.
In de loop der eeuwen hebben verschillende Feng Shui grootmeesters hun eigen methodes ontwikkeld en zijn hieruit verschillende stromingen en scholen ontstaan waarbij het streven naar harmonie in het leven van de mens centraal staat. Met kennis van deze verscheidene methodieken, de achtergronden en de Chinese cultuur ben ik in staat de meeste geschikte methode te hanteren bij vragen uit de praktijk. Deze verbreding en diepgang hebben geleid tot een waardevol bezoek aan het prachtige Berlijn.
Op het symposium hebben gesproken:
Prof. Dr. Florian C. Reiter, HU Berlin, Germany: Traditional Feng Shui writings and their implementations.
Prof. Ole Bruun, Roskilde, Denmark: Feng Shui a Universal Model of Thinking?
Prof. Yoon H.K., New Zealand: A Cultural Ecology of the Geomantic Landscape of the Sailing Boat.
Dr. Michael Mak, Newcastle, Australia: Case Studies based on Compass School.
Dr. Michael Mak, Newcastle, Australia: A Study of Methodologies for Scientific Feng Shui Research in the Built Environment.
Prof. Wang Qiheng, Tianjin, China.
Prof. Wang Yude, Wuhan, China.
Howard Choy, Berlin, Germany: Yin Yang Dialetics – a Feng Shui way to make sense of our environment.
Gyda Anders, Berlin, Germany: The Impact of Feng Shui on Spatial Design and Planning.
Dr. Eva Sternfeld, TU Berlin, Germany: The Capital as Design. Beijing Urban Planning between Tradition and Transformation.
Dr. Eduard Kögel, TU Berlin, Germany: Feng Shui and Yin & Yang in German Modern Architecture.
Prof. dr. Lothar Ledderose, Heidelberg, Germany.
Prof. Wei Dong, USA: Chinese Traditional Architecture Cultural Museum.
Dr. Michael Paton, Sydney, Australia: The Cosmology of Yang Yunsong.
Dr. Stephen Field, USA: Numerology and the Hetu Xianluo Key.
Dr. Ellen van Goethem, Japan: The Four Gods in China and Japan: a comparative analysis.