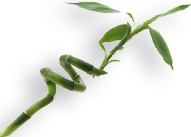 15 April 2018
door Miranda van Gaalen
When does self-interest become serving humanity? I'd like to think and I feel that what I do matters. My contribution is valuable and although miniscule in the greater scheme of things I cling to the idea that my self-serving interest of having you read my book will serve you with a multitude of options: – Time to relax – Inspiration – A break from reality – Recognition – A fresh perspective – …
It's true that editing takes as long as writing. Although I love to finish book two I need the coming months for the ultimate fine-tuning and publication strategy.
If I have lived a previous life, I would have had a different profession. I love the modern era with its shared online knowledge and a computer voice of choice to read back my text. In December and January I've tightened up the story and translated it into Dutch – raw version. Darlings are gone, but with love. Location book presentation has been arranged! Cover design is well on the way and printing negotiations are taking shape.
There's a universal price that suits the book so I consider ignoring the currency exchange rates. One world, one novel, one price.
Most OUT THERE project to do: Make a movie for crowdfunding.
Have fun, Miranda