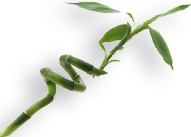 29 October 2017
door Miranda van Gaalen
Still waiting for an agent to request my full manuscript. Yes, it amazes me too that I receive a reply within days of sending my query out, rather than having to wait for months. Times are changing! Funny that the rejection I receive inspires me, because my writing does stand out, however where can it possibly fit in? What my manuscript has on offer are ideas, to be agreed or disagreed with, spiced up with every day life, and while entertaining it's food for thought too. One last adjustment to the manuscript, making sure it has the so important flow. I'll be patient and abide time but really, I'm getting re-energized. Enjoy your day.
Ding dong! Imagine that, writing the detailed synopsis and noticing there's an important part of the plot missing. Lying awake at night and finding a better device to explain the unexplainable. The solution – a short paragraph towards the end to tie the storyline coherently together. I'm delighted to give up my beauty sleep for finding answers like that. In 2013 it took me a month to plot a fictional family tree and conjure up a family history that would evolve in the past, present and future. Dividing it in three I set out to write part 1. I added a bit of mystery to the mix and found my fingers taking over on the keyboard, concocting a story of their own, and I simply went with the flow. Of course there was a brick wall somewhere along the line, but given time it disappeared and the story matured. As the month of August draws to a close I'm looking forward to presenting the novel to interested parties. The direction is clear and I know exactly where I'm going from here.
Paper, print, change cartridge, print, read, mark, change around, delete, edit and print again. The manuscript is almost finalized. Thank you Dr. Jin Peh for taking over from me for line editing. I'm sitting on top of the world and suddenly it's there, the worry. When do I stop editing to perfection when there's the danger of overdoing it, like last minute changes to an exam paper? Has there been enough and correct use of literary devices? Do readers of today have such a short attention span that paragraphs should be snipped into easy digestible bites or can I trust them to swallow bigger lumps in one go? Decisions to make. The novel has to appeal to my readers, those women who devour books like it's a survival skill and those that carefully digest the meal on offer. Their children might want to read the book too, keen to be fed insights into adult life. I start out with a particular mother in mind and take the advice of another to add layers to the story, because the bigger issues in life intrigue me. That's where the fun is, to take from the novel what you want as you taste its flavours. It should leave you positively satisfied.
Mayhem. Chaos. Storyboards. Regrouping. Deleting. Improving. 25 Hours a day. Inspired by the Beaumaris Book Club and in the making since 2013, my novel is coming together beautifully. Dotting the i's and crossing the t's before sending it of for line-edits.
The novel: Sky Beaumont moves overseas to find Kyle – the writer of cryptic postcards addressed to her grandmother. It's a multi-layered novel written in Australian-English in a refreshing style.
It's been a long but wonderful process and I'm convinced I'll be writing novels for the rest of my life – I'll live to be 100. Part II is a sequel and already well on the way with 40,000 words. There's enough to look forward to.
Thank you Vicki Sauvage, my dear editor! You are a treasure I was lucky to find. You've helped me to grow as a writer, kicked my butt when it needed to be kicked and you'll find that I've taken a lot of your suggestions to heart.
The novel will see the light in 2018. I would love to hear your feedback, dear reader!
But first things first, it needs to get published. So any assistance you can offer by introducing me to people in the book industry would be much appreciated. Tips, suggestions and ideas on how to move forward are welcome. Thank you!