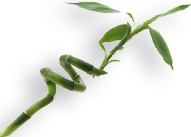 16 June 2016
door Miranda van Gaalen
It's the spring of 1989 and Sky Beaumont moves from the Australian countryside to the Netherlands to study and to find Kyle, a mysterious post card writer. She arrives in a Calvinist society where capitalism and anarchy clash. Memories of her best friend offer her solace as she strikes up an unusual friendship.
Influenced greatly by her grandmother Helen Coppin, Sky's convinced that all life is energy and she relies on universal principles to sculpt her life. When her ex-boyfriend Chris suddenly appears she discovers a cityscape with an underground labyrinth that somehow seems to be connected to Kyle. Will she find what she's looking for?
It's an atmospheric and inspiring novel about how the power of positive thinking can overcome any adversity.
The manuscript has been written, a bit of editing needs to be done and now I need to find an international publisher …