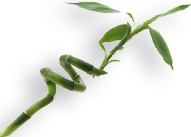 13 February 2012
door Miranda van Gaalen
Dear Madam, Sir,
On behalf of Master Olga García I would like to invite you to participate in a Face Reading seminar on June 1st and 2nd in Barcelona. She will give an intensive seminar providing you with Face Reading skills you can apply in your day-to-day life. More about Master Olga on www.fengshuiartcenter.com.
Learn to use the art of Face Reading (physiognomy) for insight into your personality. Learn to understand yourself, your loved ones and the people you are dealing with better. Knowing how to read a face provides insights into hidden personality, past history, current situation and future development.
Face Reading derived from China millennia ago and the Chinese know the face to be a reflection of the inner spirit. Face Reading:
It is a systematic study of face features.
It reveals personality and can predict the future.
It can disclose the best and worst moments as well as the strengths and weaknesses.
This seminar will teach you about:
Balance between the spiritual and material.
Private and public life.
The 3 zones.
The 5 elements and the 5 basic face forms.
10 Face shapes, elements of the 10 face shapes.
The personality of the 10 face shapes.
The 3 stages of life.
The 12 rooms, what every space represents.
The yin and yang faces, their shapes.
The 6 face features and their meaning.
THEORY AND PRACTICAL EXERCICES.
Please find below the Enrolment Form including the seminar location and some Hotel Information. Barcelona has several airports that provide quick and easy public transport into the city centre. Please let me know if you have any questions. Looking forward to meeting you in spring in Barcelona.
Enrolment Form Face Reading
Saturday 1 June from 3pm to 7pm
Sunday 2 June from 10am to 5pm
Seminar Location
Carrer Sant Pere Màrtir, 35,
08012 Barcelona, Spain.
It is in the district called "Gràcia" just
very close to the big nice Avenue
Diagonal and Passeig de Gràcia.
Price:
[ ] 200 Euro Early bird,
pay before 1 May 2013
[ ] 250 Euro,
pay after 1 May 2013
Name:         __________________
First name:  __________________
Street:         __________________
Postal code:__________________
City/town:    __________________
Mobile:        __________________
Email:          __________________
Nationality:  __________________
Please email enrolment registration to
info@philamonk.nl
Hotel Information
Hostal HMB
*2 stars*
c/ Francisco Giner, 5
Tel: +34 93 368 20 13
http://www.hostalhmb.com/index_EN.asp
This one is very close and good price.
Pensión Hostal San Medin
*2 stars*
Gran de Gracia 125, principal
info@sanmedin.com
Tel: +34 93 217 30 68
Fax: + 34 93 415 44 10
This one is also close and cheap.
Hotel Via Augusta, (dos estrellas)
*2 stars*
Via Augusta 63
08006 Barcelona
Tel: +34 93 217 92 50 / +34 93 217 32 03
Fax: +34 93 237 77 14
Email: reservas@hotelviaaugusta.com
You may easily find other available accommodation online.