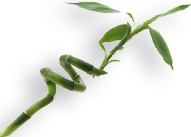 25 March 2010
door Miranda van Gaalen
25 March 2010
Hello people,
When I look back today, to how it all started on that wonderful spring Thursday in March my heart jumps for joy.
On 25 March 2010 Philamonk's Feng Shui blog is launched into cyberspace. After your first visit and leaving your first comment more visits follow. Meanwhile you realise what Feng Shui can do for you. Frequent visits provide you deeper insight and with pleasure you come back often. You are not the only Feng Shui enthusiast. There's a worldwide network of people sharing the same interest. Thanks to you this blog evolves to a place where WE FENG SHUI becomes a new verb:
I feng shui
You feng shui
She/he feng shuis
We feng shui
Do feng shui
They feng shui
And we not only feng shui at home but outdoors as well, at work and in nature.
Thank you all very much for your contribution to harmony.
Love,
Philamonk