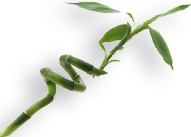 26 June 2015
door Miranda van Gaalen
General Information
You are invited to participate in this intensive 4-day course with Dr. Jin Peh where you will learn about BaZi or the Four Pillars of Destiny. The prerequisites are: (1) you are familiar with the Chinese characters of the ten Heavenly Stems and 12 Earthly Branches and (2) know how to construct a Four Pillars chart and the Luck Cycles. The course will be held from Thursday till Sunday at 'Centrum De Roos' P.C. Hooftstraat 183, in Amsterdam, near Vondelpark. Classes will run from 09:00 to 16:30 hours on Thursday and Friday and on Saturday and Sunday from 09:30 to 17:00, with breaks for morning and afternoon tea and lunch.
Traditionally, the Four Pillars of Destiny has been used in China to advise people about their lives.  This system can help identify a person's strengths and weaknesses, suitable areas of work, potential professional and life partners and health issues. The class will teach you advanced methods of interpreting charts, going beyond the usual weak-strong method of interpretation. The course will also be interactive, which means that you are encouraged to ask your own questions and share your own findings with the examples presented. The charts of students will also be discussed in class so that you can see the similarities with the examples being analysed. This will allow you to gain the confidence required to apply the principles of interpretation to your own chart. The emphasis is on practical and not theoretical information. After this class you will never see the Four Pillars in the same way again.
Dr. Jin Peh has studied Chinese Metaphysics with masters from Taiwan and Hong Kong in Taipei, Singapore and San Francisco since 2000. Thanks to his experience and knowledge, he has been a speaker at conferences in London, Melbourne, Moscow, Singapore and Turin. This is the first time he will be sharing his knowledge in mainland Europe. He has written four books on Chinese Metaphysics and is currently working on his next one, see www.jinpeh.com.
Note that the charts of students will be incorporated in class and discussed on the relevant day. For example, if Water is the favourable element, the chart will be discussed on the first day. If Earth is the useful element, the chart will be discussed on the third day. The important thing is that you are given the skills to interpret your own charts and understand the flow of your life. Priority is always given to the charts of the students in the class before the charts of family members are discussed.
Course Information
Day One
General Principles: The Five Relationships of the Elements, Stem and Branch Combinations, Branch Clashes and how to use them for Practical Interpretation.
Water and Metal charts.
Day Two
Wood and Fire charts.
Day Three
Earth, Dominant and Competitive charts.
Day Four
Special Charts Transformation Charts.
A 45-page workbook will be supplied as part of the course. Bring your pen, pencils and notebook. Tea & coffee and snacks are included. Lunch is not provided for but is available at the venue. The course is in English and Dutch translation assistance is available. Don't miss this opportunity to learn about Four Pillars of Destiny. Course fee is 800 Euros for 4 days. 10% Early bird discount is available up to 31 August 2015. Register now and pay only 720 Euros. Send an expression of interest to Philamonk, the course organizer for Dr. Jin Peh. Philamonk is a Feng Shui consultant, editor and writer. She lives in the Netherlands.
Contact details
Philamonk
+31 6 2099 7899