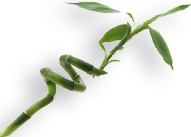 27 July 2018
door Miranda van Gaalen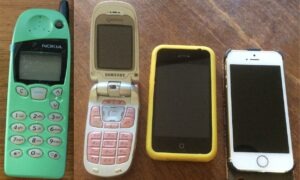 When I embarked on the project of writing a book and surfed the vast ocean of cyberspace, a snippet of information stuck—the suggestion to write a trilogy and self-publish. Besides, every publisher expects a writer to have a following before even considering taking on a debutant. So I started collecting contacts.
In addition to my paper address book, I bought a Nokia 5110 in 1998. I cherished it for seven years. The brick that was a Kodak digital camera 280 from 1999 lasted long enough to store my images. However, a Palm handheld lost all my notes when I changed the batteries. Bummer. In 2004, I signed on with Skype for cheap overseas phone calls and discovered MySpace soon after as an excellent outlet to post about my sculptures. Indeed, living in Australia inspired my creative side. You can still find the first limestone carvings I made on http://sculptorsvictoria.asn.au/sculptors/profile/miranda-van-gaalen.
I took my white notebook and an unsold sculpture back to NL. In 2007, my sweet nerd colleagues, those bright boys that are always one step ahead of me, got me onto a black smartphone (replacing a brief fling with a Telstra Samsung with G functions that proved incompatible with the Dutch network) and on Twitter. As food pictures and restroom details lacked appeal, I ignored the medium, but I have an account. I skipped the Dutch only Hyves and started in 2009 on Facebook (FB) to stay in touch with my overseas friends and on LinkedIn (LI), just in case.
Unafraid of the unknown, I reached out to strangers on FB and was pleasantly surprised to discover people in all corners of the world with a similar mindset. Jippie. The earth is a beautiful home but with a lot of dirt—to be swept out into the open, into the gutter and down the drain to be recycled into useful produce. Since 2012, the awakening is gaining momentum, knowledge is spreading and blinkers are falling off. Humankind needs to grow out of its childlike behaviour of pestering, fighting and bullying, take responsibility and grow up to become an adult civilisation. Eureka! An idea transformed into a plan, and I set to work.
Meanwhile, I learned FB stuffed things up by creating algorithms that only show posts to certain friends rather than notifying everyone, therefore defeating the purpose of posting content. LI proves to be a much better forum and has interesting news feeds. I must be a serious person.
So yes, my strategy has been, I'm sure you have figured that out, to build up an email list through every channel I know, hoping that by reaching out to a worldwide audience, I'll spark interest in the novel I have written. I invested five years into my future, and so in ours, by writing a story for you. A positive reminder of how a new life began such a short time ago without the modern day gadgets we seem unable to live without today.
I'm happy to announce I have placed the first orders for IN SEARCH OF KYLE. They are now being shipped to the libraries and bookshops, on time for the release date of 1 September 2018. At least I'm conducting my publishing tasks of preparing press releases, blog posts, bookkeeping, invites and translating the first three chapters into Dutch, to read aloud for a national audience at the book launch, in the shade of an umbrella in the backyard.
The tropical temperatures (around 25 degrees Celsius) have been lasting for months and are ongoing. The yellow grass and fire bans have NL looking like it's Australia. Yeah, I feel at home. Fingers crossed I'll be able to sneak off for a short holiday before the media frenzy starts. I'd better find Kyle.