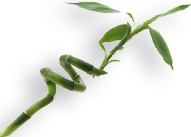 16 June 2018
door Miranda van Gaalen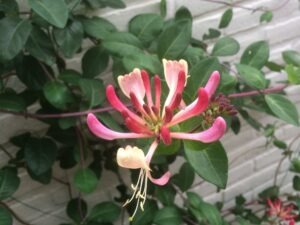 With the text and cover of IN SEARCH OF KYLE finalized, I'm eagerly awaiting the first physical proof of a printed paperback. Is there time for a rest? Nope, it'll be a while.
How busy can a human get? Breathe in. Surely, a month to get the typesetting done is enough? It meant I had a deadline to meet to hand over the final manuscript, and I was exhausted when I did since I discovered that when it comes to words, I'm a perfectionist. Breathe out and take another long breath.
In the short break before the typesetter got back to me, I followed up on a brilliant suggestion to find supporters for my book locally. It proved a very nice change of scenery, being on the road again, talking to people and sure the face-to-face contact worked wonders. I contracted a sublime selection of local business to support my book with a company name listing. Advertising in literature works!
Of course, I also had to complete the pricing of the book, and I wish there would be one worldwide currency as a currency converter fails to consider average retail prices in other parts of the world. Why are prices in Australia so high and in the UK so low? Plenty of discrepancies and it's useless to price the book too high, as the idea is that you can afford to buy the novel.
The next task was to classify the book. NUR 301/720 works fine in the Netherlands but for the international market I settled for FIC061000 Fiction: Magical Realism, and since that stopped being an option in the USA, I chose FIC039000 Fiction: Visionary & Metaphysical. If only I would have written a clean cut romance, or history or young adult or adventure or urban fantasy novel…
Another question popped up. What to do with the VAN? Van Gogh or van Gogh or Gogh, van. Well, my surname is van Gaalen with lowercase v, and in NL I'm alphabetically listed under G but in Australia under V. So is it a middle name, voorvoegsel, tussenvoegsel or part of the surname? Well, to avoid worldwide confusion I opted for ISBN entry and author surname as van Gaalen, which means you'll have to look me up under V. Sad but true. To compensate for Miranda Van Gaalen or Miranda van Gaalen on the cover, I went with MIRANDA VAN GAALEN. After all, what's in a name?
Gasp for air. With the initial typesetting done, it became a game of tennis, much like Roland-Garros, of making changes and approving them, back and forth. By the time we knew exactly how many pages the book would have—310, the cover designer could press on with her mission too.
With only a few days to spare, uploading the text and cover files correctly proved to be a challenge, and on the weekend I pushed my designers to their limits to deliver. What a relief we've met yet another deadline! Thank you, designers, for your support. Teamwork!
Of course, after checking the proof, more changes are required as we strive for perfection. It'll be a while before it's finally, utterly and completely ready for print, but know as per 1 September 2018 the book will be available for you to read!
ISBN 9789082814910 In search of Kyle
Plaats een reactie
Tags: 2018, ADVERTISING IN LITERATURE, Australia, author update, book blog, In search of Kyle, ISBN 9789082814903, ISBN 9789082814910, magic realism, Philamonk, reading
Geplaatst in English | Geen reacties »