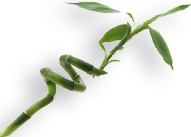 25 September 2018
door Miranda van Gaalen
The future has arrived. I have fallen for the singer of a band … and it's a robot.
Compressorhead has six band members, robots obviously, and besides playing their own instruments—guitars, bass and drums, it's the human mimicking that's mesmerizing. The jerking head of the guitarist with the cowboy boots, the jaw with the gorgeous white teeth of the singer, moving about the stage like a rock star and of course the drummer with four arms, hence the four drumsticks.
Everybody watched in awe and the crowd went wild, crowdsurfing and pogoing, as the sound of Heavy Metal filled #Robodock at #ADM—the last festival? The awesome light show, thanks Daan, made it a performance to remember. Compressorhead referred to this gig as their best show ever! A must see!
Plaats een reactie
Tags: #ADM, #Robodock, Amsterdam, Berlin, book, Compressorhead, Heavy Metal, robot band, robots
Geplaatst in English | Geen reacties »