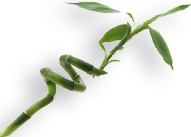 13 August 2017
door Miranda van Gaalen
Mayhem. Chaos. Storyboards. Regrouping. Deleting. Improving. 25 Hours a day. Inspired by the Beaumaris Book Club and in the making since 2013, my novel is coming together beautifully. Dotting the i's and crossing the t's before sending it of for line-edits.
The novel: Sky Beaumont moves overseas to find Kyle – the writer of cryptic postcards addressed to her grandmother. It's a multi-layered novel written in Australian-English in a refreshing style.
It's been a long but wonderful process and I'm convinced I'll be writing novels for the rest of my life – I'll live to be 100. Part II is a sequel and already well on the way with 40,000 words. There's enough to look forward to.
Thank you Vicki Sauvage, my dear editor! You are a treasure I was lucky to find. You've helped me to grow as a writer, kicked my butt when it needed to be kicked and you'll find that I've taken a lot of your suggestions to heart.
The novel will see the light in 2018. I would love to hear your feedback, dear reader!
But first things first, it needs to get published. So any assistance you can offer by introducing me to people in the book industry would be much appreciated. Tips, suggestions and ideas on how to move forward are welcome. Thank you!
Plaats een reactie
Tags: Arnhem, Australia, author, book blog, In search of Kyle, ISBN 9789082814903, ISBN 9789082814910, magic realism, Philamonk, reading, Vicki Sauvage
Geplaatst in English | Geen reacties »