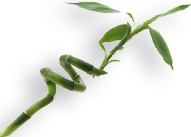 19 February 2015
door Miranda van Gaalen
It's my great pleasure to announce the publication on the 6th of February 2015 of the first book I have edited: 'Four Pillars of Destiny Your Life Numbers and Hexagrams from the I Ching'. After a month of intensive reading, checking, calculating, editing and rephrasing for a book in a language that is not my mother tongue, all my edits have been taken into account and the result is impressive. I have thoroughly enjoyed working together with Jin Peh on this project. Also I discovered I have a skill, an urgent desire to nitpick on grammar, style and calculations in order to reach perfection, that I would love to use more.
This book has been written by by Ph.D Lily Chung and Dr. Jin Peh. It's unique as there are hardly any books on this subject. It explains in a clear and easy way, how you can calculate you Life and Conversion Hexagram numbers based on your Four Pillars chart and what it means. It adds an extra dimension to the vision of your life path due to the fact that it is based on historic respected I Ching knowledge. Studying the subject while editing has gained me new insights.
The book is available via www.amazon.com for USD 29,95 plus shipping and on www.amazon.co.uk for GBP 19,85.
I have a few copies left in stock so feel free to pick one up. The price is EURO 26,00. Postage in Netherlands is 3,95 Euro per book and Europe 10,35 Euro. Paypall accepted.
Happy reading,
Miranda