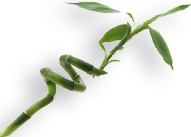 8 December 2017
door Miranda van Gaalen
Great news. In August/September 2018 my novel will be published! I'm pleased to announce that a Dutch author will write the preface and an international author will write an endorsement. There's more! What and who will be revealed next year.
I have a title and now I need a cover. There's the sweet option, a local one and a controversial one. Do you judge a book by its cover? Once you're reading a book, do you still care?
Thank you dear literary agents for taking the time to consider my manuscript. The good news is that as of today you are dismissed of this particular task, as I will stick with my original plan. The feedback was lovely: 'we enjoyed reading it, it stood out …' and '… too literary.'
I will take on the role of publisher and I'm happy to get into the nitty gritty as it'll be a welcome change. Mind you I save these perks for the weekend and late night hours, as there's still plenty of writing to be done. The business side is appealing but marketing the book will be a challenge. It's a good thing I enjoy a dare.
Now I know my computer can read text back to me it works a treat. It's easy to pick out incorrect words and sentences. I'm also translating the manuscript into Dutch and it's amazing how that improves the English version. Please note that a Dutch publication will only coincide with the publication of the novel if I find a volunteer for the editing it will need.
I've already written more then 60,000 words for my second novel in just four months but have put the manuscript aside as my first novel requires attention. I'll get back to it sometime next year and aim for it to be a quick follow up on the first one. Rough estimate: twenty-nineteen.
In May I will start a crowdfunding campaign to raise funds to get a number of hard copies printed. It's a great way to pre-order your book and you'll receive a signed copy with a personal note and I will send it to you wherever you reside on earth.
Wishing you all a happy holiday season!
Love, Miranda