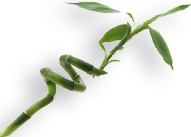 15 May 2019
door Miranda van Gaalen
What an amazing rollercoaster journey it has been to act on my idea of writing a book and doing as I said. It's done. This project has finished. An ode to the city I live in.
While it took longer than anticipated, I enjoyed the process, and the skills I've learned are plentiful. Within seven months after publishing the English novel 'In search of Kyle', the Dutch translation is now available worldwide too. Below, you can read the (NL) review.
Yet, there's more to come. I have grown as a writer, and that will show in my second novel set in the near future. 'Finn Kambier, protector of the labyrinth, faces a choice when his wife leaves him and Sky Beaumont confronts him with his past.' I'll continue writing, but please be patient, as the next publication will be in Dutch first.
A big thank you to my partner who's supported me. Congratulations, darling!
Recensie #Arnhemland