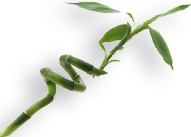 4 November 2017
door Miranda van Gaalen
I'm published! Yes, yet different from what you'd expect. My face precedes my words and I'm available in print as of 3 november 2017.
Who dare say we are on the brink of extinction? We have been around for centuries and long before that, and we will continue to thrive forever. We are a fiery attraction and an overwhelming minority so bring your sunglasses, as we'll be exhibited till 15 January 2018 in Café-Brasserie Dudok, Koningstraat 40.
Welcome to Arnhem: THE CITY OF REDHEADS.
Behold what my novel has to say about that but you'll have to be patient, as it will be born to see the light in August 2018.