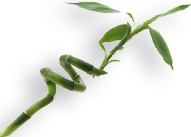 25 March 2010
door Miranda van Gaalen
Hello people,
My name is Philamonk and this is my blog about Feng Shui. It's not just my blog, I share this blog with Florence, a dear friend and we love to share our Feng Shui knowledge with you.
I live in the Netherlands and speak Dutch, German, English and a little bit of French. Florence lives in France and is fluent in French and English.
This means that texts are sometimes written in Dutch, sometimes in English and French.
In Australia at the turn of the century I got acquainted with Feng Shui. Ever since I was interested I have studied the subject intensely and am still doing so today. The purpose of this blog is to keep you informed on all Feng Shui related matters, wishing you'll gather the information you need and will enjoy the insights in this fascinating subject.
Love,
Philamonk
Hello everyone,
My name is Florence and I have been studying Feng Shui for many years. I want to share with you my passion for Feng Shui through the articles we write in this blog.
Love,
Florence